Help a child shine bright this school year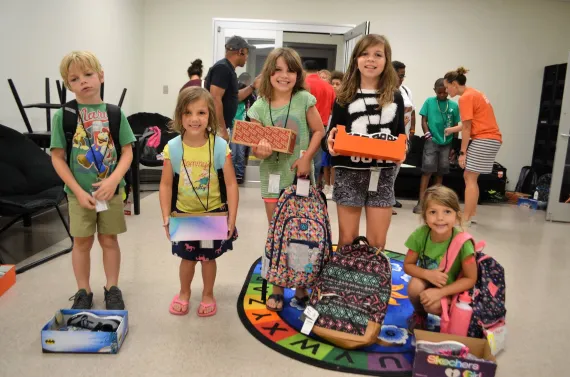 Remember the first day of school? New classroom, new teachers, and new and old friends; plus, you had your new school supplies, a new backpack, and clothes that you picked out. Chances are you were feeling pretty good about the new school year that day, and your confidence helped you make the most of that start.
But the beginning of the school year isn't as special for families who are struggling financially. 
At least 1 in 6 children in the United States live in poverty. That can mean money for new school supplies, clothes, and a new backpack can be hard for some families to come by.
That's where the YMCA's Bright Beginnings program comes into play. Bright Beginnings gives students the clothes and school supplies they need by may not be able to afford on their own.
YMCA Bright Beginnings takes children in need back to school shopping with community volunteers. We provide a gift card to volunteers to shop for clothes with a child one-to-one. 
Each year, the Y works with the staff at local elementary schools and school districts to identify the students who are most in need.
This program is part of our Annual Impact Fund to support our neighbors in need and ensure that no child, family or adult is turned away due to an inability to pay. Your donation to YMCA Bright Beginnings and the Annual Impact Fund helps make our community stronger. 
Another way to help is to contribute items to our branches, which begin collecting backpacks and school supplies starting in mid-July!
Multiple branches run this program in August every year. 2021 was a great year, we were able to serve 750 children thanks to our generous donors and volunteers!
See you in 2021!