Myzone MZ-3 Activity Belt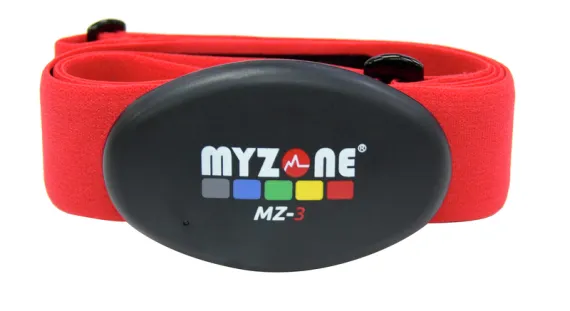 Myzone tracks your heart rate, calories burned, and displays this information right on an iPhone or Android device. Everyone has different fitness zones that can change over time – Myzone accurately identifies, adapts, and rewards you for your effort – making you push harder and get the most out of every workout. All statistics are personalized to you, using your age, height, gender and weight to provide you an accurate way to track your workouts.
$75.00 Member Price ($149.99 Suggested Retail Price)
Available at the following YMCAs:
Davie Family YMCA 
Fulton Family YMCA 
Jerry Long Family YMCA 
Kernersville Family YMCA 
Robinhood Road Family YMCA 
Stokes Family YMCA
Wilkes Family YMCA
William G. White, Jr. Family YMCA
Yadkin Family YMCA
FIT 3D Body Scanner
The FIT 3D ProScanner is a total assessment platform that will transform your methodology to quickly analyze and monitor your body's composition. In 40 seconds, FIT 3D's state-of-the-art technology precisely captures your fitness progress, including:
Full Body 360° 3D Image
400+ measurements
Posture analysis
Body composition
Body shape rating
Weight
Balance
You'll receive a Private Assessment Report sent to you via email
With the FIT 3D ProScanner, Y members can optimally set, meet, and exceed their fitness and wellness goals. Register and make an appointment at Member Services!
Available at the Jerry Long, Kernersville, and Robinhood Road Family YMCAs.
1 scan: $25
5 scans: $100
8 scans: $175
12 scans: $250
1 scan: $50
5 scans: $150
8 scans: $225
12 scans: $300